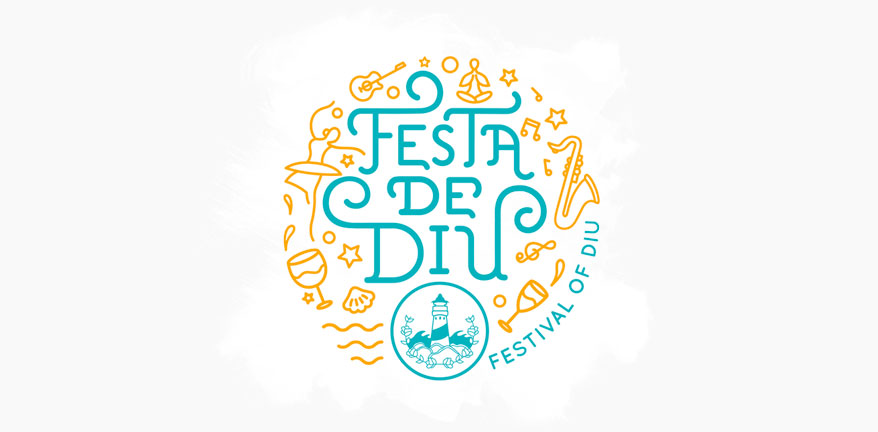 Nervous excitement is the best way to describe what we felt when we got the mandate to promote Asia's longest beach festival. High intense pressure from stakeholders and a festival which had eye-balls from VIPs and media houses from across the country had us on our toes for 4 whole months. But the immense success of the festival made it all worthwhile.

We developed a digital strategy that was hinged on a vibrant festival website that reflected the scale of Festa De Diu and in turn the beauty of Diu to the forefront. All digital marketing efforts - be it social, search, email or display - were then focused towards creating buzz around the festival and driving traffic to the website.
Typography Used

Roboto x WEIGHTS

Primary Font
Straight Outta' Comp.. the Website
We wanted to highlight the superstars performing at the festival without it being an information overload. The snippet below shows you how we created a neat design with a hover effect and pop-ups to show additional information on click if the user wants to read more. Hint: You can click on the boxes
Social Media Campaigns
We conceptualised and executed 3 high-impact social media campaigns during the 4 month period in order to create buzz around the festival. The contest we ran saw #FestaDeDiu become a trending topic in India for a day and led to a 10X increase in traffic to the website. Below are some of the stats from the social media campaigns and a sneak peak of the posts on Facebook.
Ironman Milind Soman will be at ‪#FestaDeDiu‬ on January 3rd for the Run For Diu Marathon. Check out the complete event calendar and book your visit to the festival: http://goo.gl/TObue2

Aditi Mathur sums it up for us here :) Find out more on www,festadiu.com #FestaDeDiu #ReasonsToVisit

Catch musical maestro Kailash Kher LIVE at #FestaDeDiu on January 31st. Plan your trip today: http://goo.gl/x9Vzlq

#ContestAlert Tell us (via comments) why you want to be at #FestaDeDiu and WIN an ALL EXPENSE PAID trip to the festival. Participate NOW!